Lead Pastor's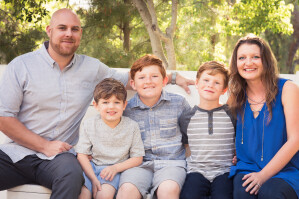 Jason & Angelina are the founding pastors of Wave Church SD! From the very beginning, they had the dream of starting a church that felt like a family! A family that courageously strives to make an impact for the kingdom in the local community & around the world! Besides leading Wave, Angelina & Jason love the ocean, where you will find Jason surfing and Angelina hanging out with their boys, Caleb, Jayden, and Micah. Jason has a Masters of Divinity from Bethel Seminary while Angelina, a piano performance graduate of Point Loma Nazarene University, continues to pass on her skill and love of music to students through her private studio. Jason & Angelina simply love pouring into others lives, whether through Wave, Angelina's piano studio, or Jason's Flight Instruction hobby, they seek to bring Jesus into everyday life!
Steven & Haley Perez
Children's & Family Pastor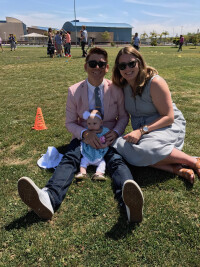 Steven & Haley's heart is to provide people with opportunities to experience the loving, restorative, and transformative embrace of Jesus Christ. They spent three years in Bucharest, Romania, working with orphaned and abandoned children. In the midst of these children, they were completely overwhelmed by God's great love and providence. Steven completed his undergrad at UCSD and has a masters in educational and clinical counseling from Azusa Pacific University. They both enjoy being outdoors, surfing, skating, hiking, playing soccer, and most of all enjoying their beautiful daughter Cadence.
Rick Bergstrom & Drew White
InTents Ministry (4th& 5th)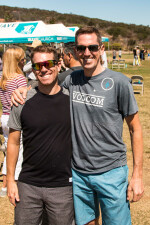 Rick and Drew created InTents, our 4th, and 5th-grade ministry, after recognizing the needs of older elementary aged kids. Drew is the father of four kids and knows how important it is to make church fun and an adventure for kids in the 4th and 5th grade. Drew enjoys teaching and also how much he learns from the kids through their questions and insights each and every Sunday. Rick came to Christ as a young boy and desires to provide kids with the same encouragement and guidance that he received. Rick enjoys building relationships with the families of kids and watching them grow in Christ!
Layne Oaks
Riptide Jr High Ministry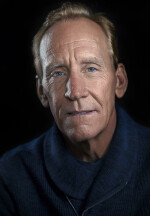 Layne is a man after God's heart and a man with a heart for students. For years Layne has invested in future generations by providing support, prayer, and biblical teaching to Jr High and High School students. As a former professional skateboarder, Layne uses his gifts to help students meet Jesus!