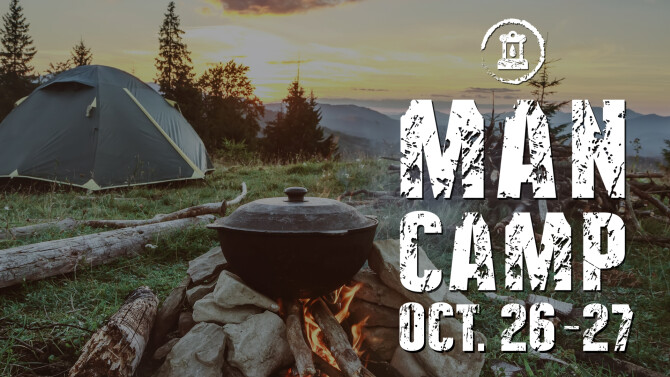 Friday, October 26, 2018, 4:00 PM - Saturday, October 27, 2018, 6:00 PM
WAVE MEN ARE HEADED TO THE LAGUNA MOUNTAINS!

Hey Wave Men! We would love to invite you to join us for Man Camp 2018! Come and get out in God's creation, camp, hike, laugh, and grow spiritually!
Schedule:
Friday, October 26th we will head out @ 4 pm for those that want to carpool.

For those that would like to drive up later on Friday or Saturday, we will be staying at the Laguna Campgrounds. Sites #28,30,31

Upon arrival, Friday Evening Tri-tip Dinner and Mantastic festivities will ensue!

Saturday, October 27th we will head out at 10 am for a day of hiking, fellowship, and spiritual conversations in the beautiful Laguna Mountains!

We will be packed up and heading home @ 3 pm.

We will plan on stopping at the Local Laguna Mountian Dinner for a late lunch, return home ETA 6 pm.

What to Bring:
Tent - We will have a few to share, or sleep under the stars!
Lawn Chair, Camping Chair.
Sleeping bag
Warm Clothes for the Evening
Hiking clothes - should be a warm day so be prepared!
Good Shoes
Camelback / Water Bottle: something to hold at least 2-3 liters of water.
Backpack: Something to hold some trail essentials: snacks, sunscreen, wallet, phone, minor first aid stuff, anything you need for the trail.
Cost:
Donation to cover food cost.