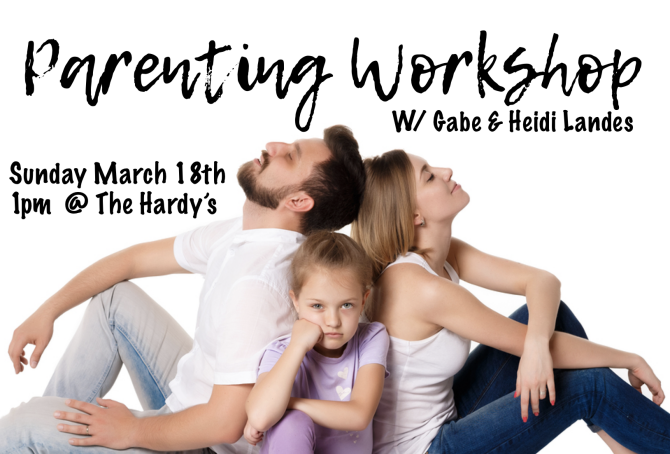 Sunday, March 18, 2018, 1:00 PM - 4:00 PM
tired. Exhausted. frazzled.
All of the above!
Join us for a 3-hour parenting workshop, and discover the single biggest mistake parents of young children make! Even better, learn how not to make it!
Join us Sunday, March 18th, 1 pm @ The Hardy's Home. Food is provided.
Please RSVP by filling out your communication card or email Pastor Jason at .