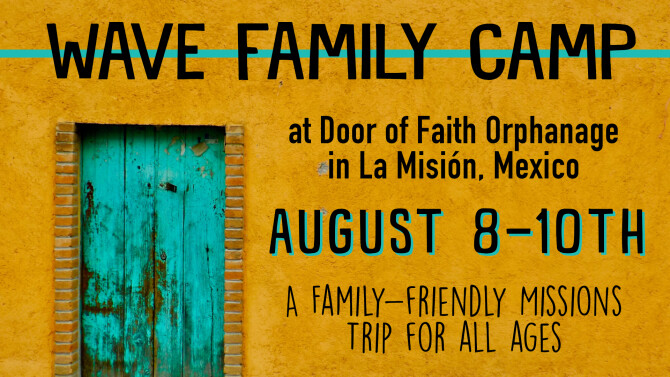 Thursday, August 08, 2019 - Saturday, August 10, 2019
Wave Church SD will be traveling to Door of Faith Orphanage in La Misión, Mexico for a two-night, three-day family missions trip August 8-10, 2019. During our time there, we will be spending time with the kids, serving meals, and helping prepare a space for Door of Faith's new school! This is also a great introduction to missions work for our kids and youth, and an excellent opportunity to serve together alongside your spouse, your family, or your friends. Making quality connections is what missions are all about, so please bring your whole family!
Click the link above to register now!
For more information on Door of Faith Orphanage, click here! https://www.dofo.org