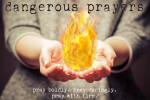 Life Group Study Guide: Loved what you heard on Sunday? Want to go deeper? The life group study guide will help you unpack what you heard on Sunday, while diving deeper into God's word.
CONNECT:
What is the most awkward conversation you have ever had?
DIGGING DEEPER:
In this passage, Jesus is on his way from Galilee to Jerusalem and has just taught about true discipleship and the kingdom of God. Some of those who heard him and want to follow him are about to be sent out on a mission.
Read Luke 10:1-24
Summarize what you read. What truths do you find about God from this passage?
In verses 1-12, what do we learn about the seventy followers and the purpose of their mission? How are they to prepare? What is their message? How will their needs be met?
What do you think Jesus means in verse 3 when he says that he sends them out "like lambs in the midst of wolves?" How can you relate to this metaphor? What are your feelings as you seek to be sent out by God into your unique calling?
In verses 3-7, what is Jesus trying to teach about being witnesses?
What does "the kingdom of God" mean in verses 9 and 11? How is it that the kingdom of God comes near? (Note: The kingdom is the reign or rule of God in the lives of people.)
In verses 10-12 and 13-16, Jesus speaks of rejection. How are these seventy to deal with the rejection they will receive? What or whom are these inhospitable people ultimately rejecting?
Verses 17-20 recount the return of those who were sent out. How do they describe their mission experience? What are they excited about? How does Jesus respond to their report?
What is to be the source of the disciples' joy? Why? What is the source of Jesus' joy (verses 21-22)? How do we come to know the Father?
In a private word to the disciples (verses 23-24), Jesus talks about what they have seen and heard. They were witnesses. What did they see and hear?
DISCUSS:
In what ways are you fulfilling your general calling? Do you know what your unique calling is? What steps do you need to take to pursue your unique calling?
Do any of the passages from this week's bible reading plan connect to the study you just completed?
180-Day Guided Tour of the Bible
Reading Plan for Week of March 25th
Day 116 – Luke 12: Jesus on Money
Day 117 – Luke 18: Underdogs
Day 118 – Luke 15: Master Storyteller
Day 119 – John 6: Food that Endures
Day 120 – Mark 7: Poles Apart