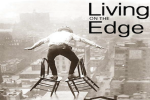 Life Group Study Guide: Loved what you heard on Sunday? Want to go deeper? The life group study guide will help you unpack what you heard on Sunday, while diving deeper into God's word.
CONNECT:
What is your most prized possession?
Are you an impulse buyer or a research buyer?
DIGGING DEEPER:
Tithing and Sabbath are practices that remind us we are in need of God. We cannot earn enough, save enough, or do enough to win salvation, but rather it is Jesus who has done it all. While it is easy to jump to rules and regulations when it comes to tithing, Jesus is always much more concerned with the heart. Read Matthew 6.
Summarize what you read. What truths do you find about God from this passage?
What are the five titled sections in chapter six? How do they relate?
Read verses 9-13. How does the Lord's prayer impact your understanding of tithing and financial stewardship?
Read verses 1, 5, and 16. Why does Jesus make these statements? What is he trying to develop in us? What is the reward that Jesus wants to give us?
In verse 25, Jesus makes the command to "not be anxious." What does Jesus say to encourage us in the following verses? Have you experienced this to be true? Why is it so hard to not be anxious?
Read verse 33. What does it look like to seek first the kingdom of God and His righteousness? What do you do to put this in to practice?
DISCUSS:
In light of this study, do you need to make any changes to the way you tithe? Are there any steps that Jesus is asking you to take?
Do any of the passages from this week's bible reading plan connect to the study you just completed?
180-Day Guided Tour of the Bible
Reading Plan for Week of January 21st
Day 71 – Nahum 1: Enemy Justice
Day 72 – Zephaniah 3: Rotten Ruling Class
Day 73 – 2 Kings 22: Boy Wonder
Day 74 – Jeremiah 2: National Adultery
Day 75 – Jeremiah 15: Balky Prophet
Want to keep up with all that is going on at Wave? Simply fill out your communication card and write newsletter, to get a weekly email update from Wave!