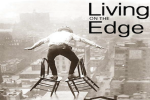 Life Group Study Guide: Loved what you heard on Sunday? Want to go deeper? The life group study guide will help you unpack what you heard on Sunday, while diving deeper into God's word.
CONNECT:
What stresses you out the most?
What is the most calming, peaceful experience you have ever had?
DIGGING DEEPER:
Emotions can often get the best of us. It is easy to slip in to the trap of "I am what I feel." In his time on earth, Jesus experienced the full scope of human emotions, but never found himself controlled by those feelings. In a moment of intense stress and anxiety, even Jesus admitted that he was feeling overwhelmed, but he sets an example of how to carry ourselves in these moments. Read Matthew 26:36-46.
Summarize what you read. What truths do you find about God from this passage?
What is the context of this passage? Why is Jesus so overwhelmed? Read Luke 22:44 to see just how overwhelming the situation was for Jesus.
On Sunday, Pastor Jason gave three keys to becoming emotionally mature. What is the place that Jesus goes to? Why is it significant? What is the meaning of this place? Do you have a place you go to pray during moments of difficulty?
The second key was choosing the best perspective. What perspective does Jesus take in this passage? How is he able to do this? What steps do you take to help you get the right perspective?
Finally, we are called to choose the right priorities. What priorities does Jesus choose? Do you find yourself choosing the wrong priorities? Why? What steps do you need to take to make God priority number one?
Read Philippians 4:5-7. What does this verse teach you about place, perspective, and priorities?
DISCUSS:
In light of this study, do you need to make any changes to the way you live? Are there any steps that Jesus is asking you to take?
Do any of the passages from this week's bible reading plan connect to the study you just completed?
180-Day Guided Tour of the Bible
Reading Plan for Week of January 28th
Day 76 – Jeremiah 31: Israel's Future
Day 77 – Jeremiah 38: Prophet's Peril
Day 78 – Habakkuk1: Debating God
Day 79 – Lamentations 3: Poet in Shock
Day 80 – Obadiah: No Room to Gloat