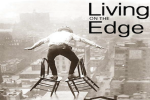 Life Group Study Guide: Loved what you heard on Sunday? Want to go deeper? The life group study guide will help you unpack what you heard on Sunday, while diving deeper into God's word.
CONNECT:
How do you like to recharge? Are you "solar" powered or "battery" powered?
Describe the most restful/relaxing experience you have ever had.
DIGGING DEEPER:
God himself set the example for Sabbath. Read Genesis 2:1-4.
Summarize what you read. What truths do you find about God from this passage?
What is the point of Sabbath in this scripture? Who is it for? Why would God need to rest?
God gives the commandment of Sabbath to the Israelites in Exodus 20:8-11. In Exodus 31:12-18, God explains the importance of Sabbath. Read the following passages and answer these questions:
What is the point of Sabbath?
Why is the language around those who don't keep the Sabbath so severe?
Are we commanded to keep the Sabbath today?
Jesus and the Sabbath: Read Mark 2:23-28 and Mark 3:1-6.
What do these passages teach us about the Sabbath? Does Jesus dismiss the need for a Sabbath?
DIGGING DEEPER:
Do you personally take a Sabbath? If so how do you do it? What has worked for you in the past?
In light of this study, do you need to make any changes to the way you observe the Sabbath? Are there any steps that Jesus is asking you to take?
Do any of the passages from this week's bible reading plan connect to the study you just completed?
180-Day Guided Tour of the Bible
Reading Plan for Week of January 14th
Day 66 – Micah 6: Pollution Spreads
Day 67 – 2 Chronicles 30: Hezekiah's Festival
Day 68 – Isaiah 6: Power Behind the Throne
Day 69 – Isaiah 25: Eloquent Hope
Day 70 – 2 Chronicles 32:Battlefield Lessons