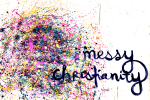 Life Group Study Guide: Loved what you heard on Sunday? Want to go deeper? The life group study guide will help you unpack what you heard on Sunday while diving deeper into God's word.
CONNECT
What is the farthest place you have ever traveled to?
DIGGING DEEPER
1 Corinthians is a letter written by the apostle Paul to the church in Corinth. Acts 18 gives us insight into how the church started in Corinth, and what the political and religious environments were like at the time.
Read Acts 18:1-18. Summarize what you read. What stuck out to you?
Who does Paul meet in Corinth? What is unique about them? Why are they in Corinth? What does this imply about the cultural makeup of the city of Corinth?
How did Paul begin his ministry in Corinth? How was he received?
What do verses 7-8 tell us about the makeup of the early church? Who was included? What were the demographics of the church of Corinth?
How long does Paul minister in Corinth? How was he encouraged to persevere in such a difficult situation?
How were Jesus' words to Paul in verses 9-10 fulfilled in verses 14-16?
What is the outcome of Gallio's response?

Gallio's ambivalence to the situation actually has quite an effect on the early church. Judaism was a recognized religion in the Roman empire and the Jews were not forced to worship Roman gods, but rather allowed to practice their own faith. Gallio's assertion that Paul's teachings fall within the scope of Judaism, actually legitimizes and provides protection for the early church to thrive in a foreign land. God advances his kingdom even through pagan officials.
DISCUSS
When has the Lord given you confidence to stay in a situation even though it was difficult?
Do any of the passages from this week's bible reading plan connect to the study you just completed?
180-Day Guided Tour of the Bible
Reading Plan for Week of April 8th
Day 126 – Mark 10: Servant Leadership
Day 127 – Mark 11: Opposition Heats Up
Day 128 – Mark 12: Baiting Jesus
Day 129 – Mark 13: A Day to Dread
Day 130 – Mark 14: A Scent of Doom