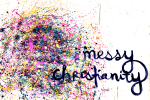 Life Group Study Guide: Loved what you heard on Sunday? Want to go deeper? The life group study guide will help you unpack what you heard on Sunday, while diving deeper into God's word.
CONNECT
Do you consider yourself to be a content person? What areas of your life are most difficult for you to experience contentment?
DIGGING DEEPER
What is your favorite memory from life groups this past year?
Is there a particular study that really stood out to you from this past year? How were you challenged to grow?
DISCUSS
What steps do you plan on taking throughout the summer to continue to grow spiritually?
How can we pray for you as a life group throughout the summer?
Was there anything for this week's guided reading of the bible that connected to this study?
180-Day Guided Tour of the Bible
Reading Plan for Week of June 3rd
Day 166 – Titus 2: Paul's Troubleshooter
Day 167 – 1 Timothy 1: Growth Pains
Day 168 – 2 Timothy 2: Final Words
Day 169 – Hebrews 2: The Great Descent Gap
Day 170 – Hebrews 11: What is True Faith?
Upcoming at Wave
Father's Day at Wave | June 17th
Join us for Father's Day at Wave as we take a moment to honor the fathers and spiritual fathers who have made an impact in our lives.
Wave Kids Move-Up Sunday | June 24th
School's out for summer! Wave kids get an opportunity to experience their next grade level before the fall and move up into their new classrooms.
Wave Summer Kick Off | June 24th
Join us at Powerhouse Park off of 15th Street in Del Mar at 4 p.m. Bring your dinner and enjoy an evening on the beach as the kids play and we watch the sunset. The perfect way to kick off summer!
Romania Summer Missions Trip | June 24th-July 8th
Our team of 8 from Wave will traveling to Bucharest, Romania to put on summer camps for orphaned and abandoned children. Please pray for safe travel, God's blessings over the trip, and for hearts to respond to the gospel!
Want to keep up with all that is going on at Wave? Simply fill out your communication card and write newsletter, to get a weekly
email update from Wave!