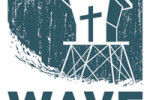 ou heard on Sunday? Want to go deeper? The life group study guide will help you unpack what you heard on Sunday, while diving deeper into God's word.
CONNECT:
What is your proudest moment? What made it so special?
Do you think you are good at evangelism? Do you know anybody who is great at evangelism? What makes you/them good at it?

DIG DEEPER: Matthew 9:35-37
Read the passage listed above. Summarize what you read. What truths about God do you find in this passage? What stands out to you?
What is the gospel of the kingdom? Read 1 Corinthians 15:1-8 for a definition of the gospel. How does this fit with your understanding of the gospel?
Matthew 9:36 tells us that Jesus looked at the crowds and had compassion on them. What "crowd" do you look at and have compassion for? Why this particular group?
What does it look like for you to show compassion to those who are "harassed and without a shepherd?"
How have you experienced Jesus as a shepherd? Has he ever guided you at a time in your life when you felt harassed and helpless?
What does it mean/ look like to labor for the harvest? Do you think of yourself as a laborer? Why or why not?
How does knowing that Jesus is the Lord of the Harvest encourage you as you seek to talk to people about Jesus?
DISCUSS:
What is the biggest impediment you have to sharing Jesus with others?
What is one intentional step that you will commit to take as a result of what you have learned from this study?
180-Day Guided Tour of the Bible
Reading Plan for Week of November 19th
Day 36: Psalm 23: A Shephard's Song
Day 37: 1 Samuel 17: Giant Killer
Day 38: Psalm 19: Outdoor Lessons
Day 39: 1 Samuel 20: Jonathan's Loyalty
Day 40: Psalm 27: Ups and Downs