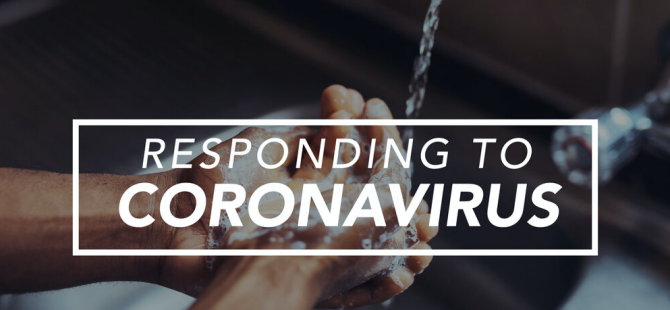 Dear Wave Church Family,

Here is the latest update on what's happening at Wave Church in light of the coronavirus (COVID-19). In an effort to prevent the continued spread of the novel coronavirus (COVID-19)
Wave Church SD has moved our Sunday services ONLINE.

The current outbreak of the novel coronavirus (COVID-19) is a serious and real threat to people in our country and around the world. As followers of Jesus, we place a high value on the health and well-being of our community. In this time of uncertainty, it is how we respond as loving neighbors that reveals our faith and love for Jesus, and the value we place on human life and vulnerable people in our community. We believe that not meeting for the sake our neighbors speaks to that love. We invite you to step into this season with us not from a place of fear, but of loving service and prayer.

As a church I want to ask all to consider, how can we overcome the very real feelings we are experiencing from the uncertainty that stands before us?

Join us online Sundays at 10 a.m. for FEAR NOT, our current sermon series that exposes the fraud of fear and how
to use the power of the Holy Spirit to stand strong.

Wave has always been a church without walls. We believe that the Church is not a building but a spiritual family that has been placed in our community to make disciples who love God by loving people.

HOW TO ATTEND WAVE CHURCH ONLINE

Wave's online service will go live at 10 a.m.!

After service, our live sermons will be archived on our Sermons page for on-demand watching at www.wavechurchsd.com/sermons

HOW TO BE THE CHURCH
PRAY Please be in prayer for our doctors and medical professionals that are on the front lines loving and serving those who are potentially ill. Pray for our Church to be the hands and feet of Jesus during the anxiety-filled weeks ahead. Pray for our neighbors and community to experience the love of Jesus in a life-transforming way.

TEXT PRAYERS AND NEEDS TO (858) 465-4144


Wave has developed a texting app for you to text us your prayer requests and physical needs over the next few weeks. With many people self quarantining, there will certainly be needs and shortages of supplies. This is an opportunity for us to BE THE CHURCH. Please text your needs to the number above and we will seek to share our resources with one another and our neighbors!


FAMILY CHURCH Check out our Wave Kids page! We have put together a list of resources for you to use as a family and to engage your kids in more applicable ways. Please us this opportunity to invest spiritually in your kids. Your spiritual leadership will make a lasting difference.
I want to remind us again that in times of uncertainty, our faith in Jesus Christ shines the brightest. The most repeated encouragement God gives us in the scriptures is "fear not."

Isaiah 41:10 (ESV) -- fear not, for I am with you; be not dismayed, for I am your God; I will strengthen you, I will help you, I will uphold you with my righteous right hand.

This is an opportunity for us as the church to bring the peace of Christ into a highly anxious situation where fear of the unknown might tend to take over. As followers of Jesus Christ we are people of peace. Therefore, let us not fear, but with confidence use this opportunity to be the hands and feet of Jesus through our prayers and our care for others.

See you all online Sunday at 10 a.m.!

Fear Not,
Pastor Jason Hardy