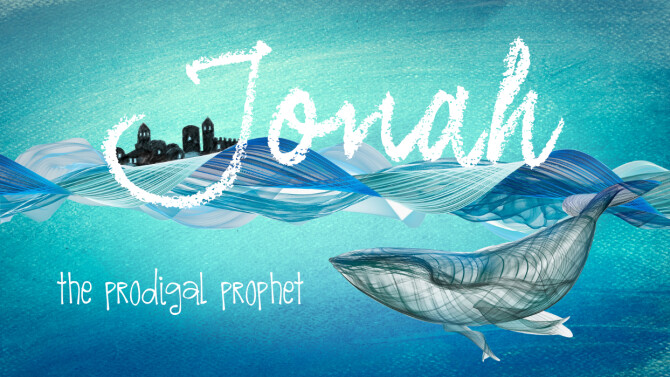 Every Sunday from 09/08/2019 to 11/17/2019
An angry prodigal prophet. A feared and loathsome enemy. A devastating storm. And the surprising message of a merciful God to His people.
The story of Jonah is one of the most well-known stories in the Bible. It is also the most misunderstood. Many people, even those who are nonreligious, are familiar with Jonah: A rebellious prophet who defies God and is swallowed by a whale. But there's much more to Jonah's story than most of us realize.


Jonah's journey doesn't end when he is freed from the belly of the fish. There is an entire second half to his story — but it is left unresolved within the text of the Bible. Why does the book of Jonah end on what is essentially a cliffhanger? Join us as we discover an answer to the extraordinary conclusion of this biblical parable — and find a powerful Christian message at the heart of Jonah's story.