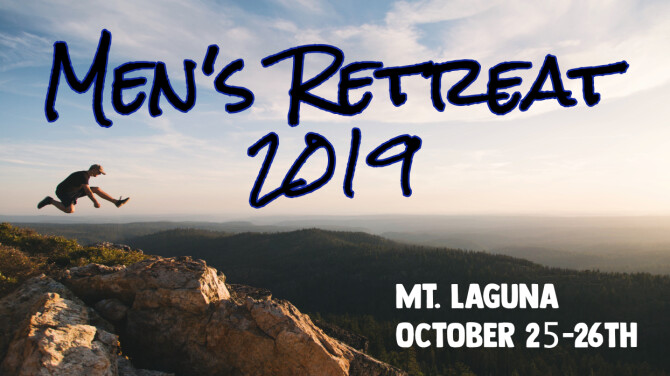 Friday, October 25, 2019, 4:00 PM - Saturday, October 26, 2019, 6:00 PM
WAVE MEN ARE HEADED TO THE LAGUNA MOUNTAINS!

Hey, Wave Men! We would love to invite you to join us for Man Camp 2019! Come and get out in God's creation, decompress and grow spiritually while camping, hiking, and laughing with your brothers in Christ. For more information and to register for the event, click the link below.