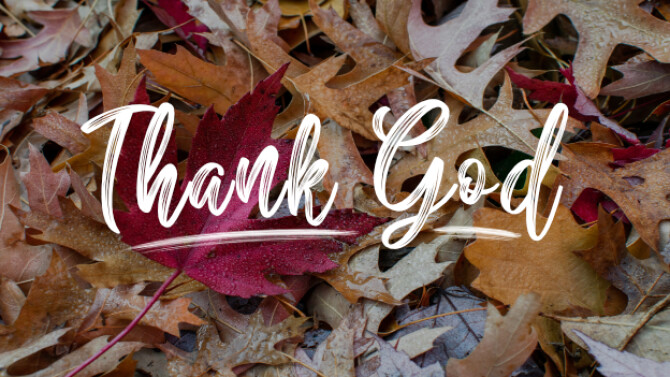 Every Sunday, from 11/10/2019 to 11/17/2019, 12:00 AM
The holiday season is just around the corner. Like many of us, you will most likely be spending time with family for Thanksgiving or Christmas. Maybe it's family you see often; maybe your family will have grown since last time; maybe it's family you don't see on a regular basis; or maybe you've lost a loved one. As much as we love our families, it can also be a bit stressful, and sometimes overwhelming. If this is how you feel, you are not alone. But we would like to give you a gift -- three phrases that will help you keep your perspective where it needs to be this holiday season.

Join us for the next two weeks where you will learn how to set your focus on gratitude and praise, and on the One who deserves it all.