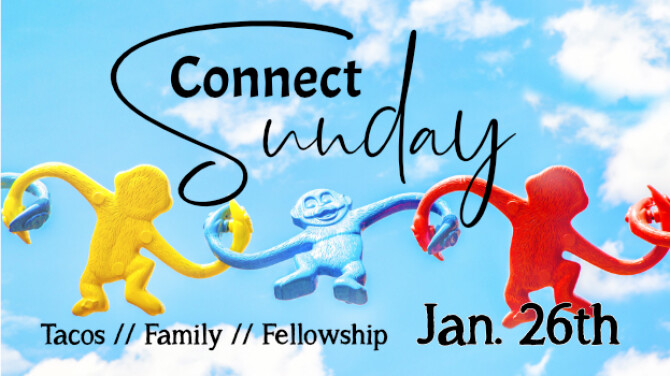 Sunday, January 26, 2020, 11:00 AM - 1:00 PM
The whir of the holidays is behind us, and a new year has begun! What better way to start a new season in life than to spend it with family? Let's get together, catch up on each other's lives, and dive into 2020 feeling connected, refreshed, and full of tacos! If you have been looking for a way to invite a friend, neighbor, or coworker, this is a great opportunity to do so.
Join us on January 26th for Connect Sunday right after church!