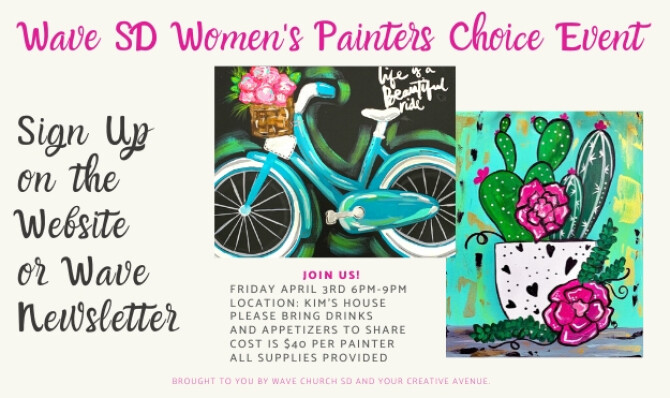 Friday, April 03, 2020, 6:00 PM - 9:00 PM
WE're having a Paint Party!
We are excited to bring you a special ladies' night event for our spring get together -- we're having a Paint Party! An artist from Your Creative Avenue will be guiding us step-by-step in creating a painting you choose from the two designs offered.
No experience or artistic ability is necessary! As always, we are looking forward to hanging out and having fun, so please don't shy away from this fantastic event. All supplies will be provided, and costs $40 per person.
At the time of registration, please note if you want to paint the cactus or the bicycle. Hope to see you there!