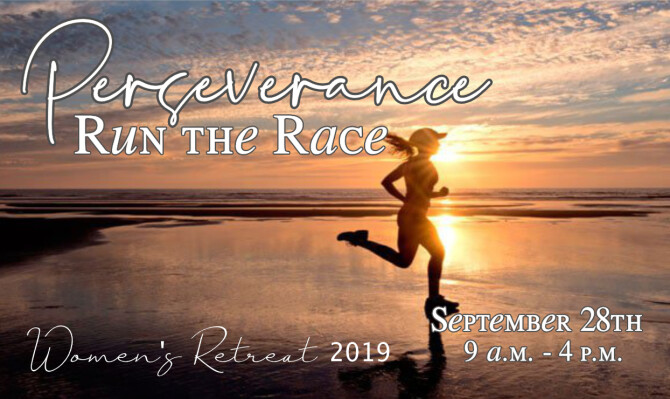 Saturday, September 28, 2019, 9:00 AM - 4:00 PM
Ladies, we do a lot. Often times, we don't feel we have much choice, nor do we take time for ourselves in our day-to-day busyness. This can easily result in mental and physical fatigue, and ultimately, burn out. But we can also suffer from spiritual fatigue and burn out if we don't take time to feed our souls with God's truth for our lives. Join us for a day of spiritual wellness as we learn how to Persevere through life's ups and downs by turning to God as our source of fulfillment.

Breakfast and lunch are provided.