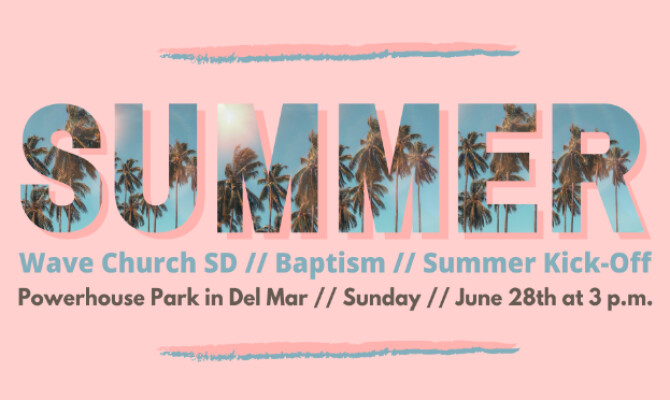 Sunday, June 28, 2020, 3:00 PM - 5:00 PM
Reconnect Sunday
Join us for our first regathering event!
On Sunday June 28th, we will be gathering at Powerhouse Park in Del Mar Beach at 3 p.m. for our annual Summer Kick-off and Baptism!

Join us as we celebrate the Baptism of several members of our Wave Church family! We will gather on the sand, just downhill from the park -- look for the Wave Church flag. We, as a Church, will practice all the necessary safety precautions such as wearing masks and physical distancing, but that will not keep us from enjoying one another and God's work in our church! Can't wait to see you there!