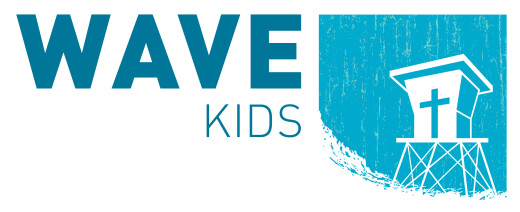 Wave Kids 1st-3rd Video
Wave Kids PreK-K Video
RESOURCES
Looking for things to do with your kids while you're stuck at home? Take this time to invest in your child's spiritual development with the following resources:
The Bible App for Kids has videos, bible lessons, and is an interactive app. There are 41 interactive bible stories that the kids can listen to and click through while they learn. The Website has full-length lessons as well as coloring sheets and activities.
Seen everything your streaming services have to offer? Check out Gominno for plenty of Christian kids content: Veggie Tales, Owlegories, Buck Denver, and more! They even have daily five-minute devotional videos that are made to be done as a family!
Have older kids and want to teach them about the tenants of our faith? Maybe you want to go deeper as well? Check out New City Catechism. They have parent and kids study guides as well as flash cards to memorize verses and truths about the gospel.
Looking for a good bible to read with all of your children? This bible has 52 curated, five-minute stories with beautiful illustrations to keep kids engaged. It has discussion questions, highlights important figures, and connects all stories back to Jesus, making the bible feel more like one big story for kids.
---
Wave Kids is an incredible place to bring your children, and watch them grow in love and relationship with Jesus. Here at Wave, we believe very strongly that our children are our greatest treasures, and the next generation of leaders. From infants to 8th graders, our goal is to equip each child with life-changing truths that will last a lifetime.
Wave Kids Ministry exists to:
Connect Kids' Lives to Jesus and His Church

Grow Kids in their Faith

Empower Kids to Serve their World with the Love of Jesus
Wave Kids Ministry
The Nursery (ages 0-2)

Pre-K - K (ages 3-6)

1st - 3rd Grade (ages 6-9)